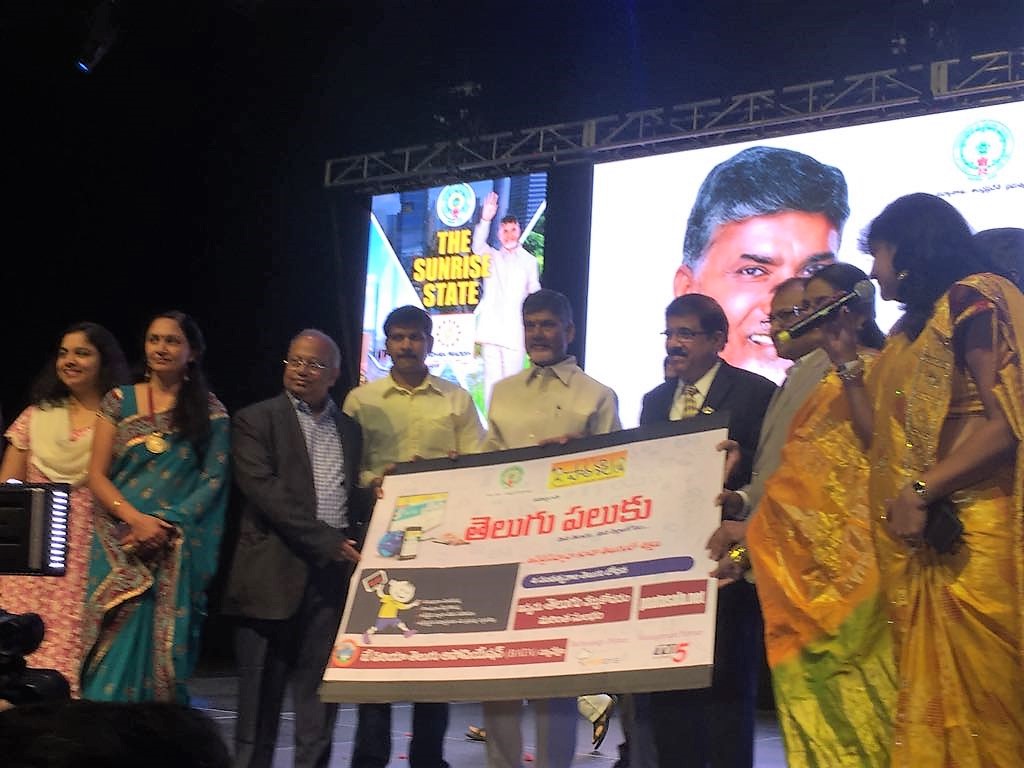 "It is basic responsibility of every family to impart mother language Telugu to their children… and for that every family should speak in Telugu at home and at gatherings so that their children also will learn Telugu speaking" said Chief Minister Sri Chandrababu Naidu after launching Online versions of Telugu Paluku, the Telugu course being offered by Paatasala in USA with a partnership of School Education Dept, Govt of AP.
He also said "Paatasala is doing a very good job by creating necessary facilities to teach Telugu. I am happy that now Paatasala has come up with Online version so that it reaches more Telugu Homes. I congratulate and compliment Paatasala team. I suggest every Telugu family to utilize the AP Govt program to teach Telugu to their children".
Mr. Jayaram Komati, Chairman, Paatasala said that "Paatasala has been functioning for that last 4 years in USA and now with the partnership of Govt of AP, Paatasala will be expanded all over USA and other countries too". Mr. Prasad Garapati, Vice Chairman, Paatasala said "Paatasala Inc is a 501 C (3) Certified Non Profit organization and it will serve NRI Telugu community all over the world. Govt AP's SCERT has given a new syllabus which is more simpler and easy to learn."
Mr. Subba Row Chennuri, CEO, Paatasala said that "new text books are being developed at present and will be ready shortly. New eLearning software is also developed in line with the new syllabus given. The new syllabus is scientific and modern and suggests teaching Telugu through LSRW (Learning – Speaking – Reading- Writing) method where a student will first learn speaking Telugu words and from those words the boy/girl will learn alphabets. Paatasla Inc has tied up with Forsys Inc as its Technology partner and will be offering very advanced online services to its teachers and students. Ms. Vijaya Aasuri, Member of Advisory Board, Mr. Prasad Mangina, Director (Admin & Logistics) and other Bay Area Paatasala team were present.